Our Core Values
Help for Health has a reputation as a trusted and comprehensive care provider in Fremont County. Help for Health maintains its reputation by focusing on what matters most.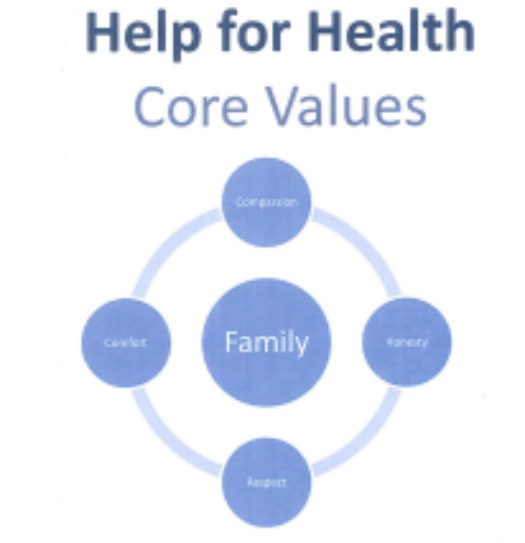 Compassion: We express care with sympathy and address suffering by providing comfort, support, and companionship.

Respect: We meet individual needs and honor differences with openness and appreciation and refuse to violate the dignity of any person.

Family: Staff, patients and their families, and the community are all an integral part of the Help for Health family and all will feel supported, heard, and cared for by one another and the organization as a whole.

Honesty: We are fair, sincere, truthful, and adhere to moral and ethical principles.

Comfort: We are prepared to soothe and console physical, emotional, social, and spiritual distress through medical and non-medical interventions and meaningful interpersonal relationships.