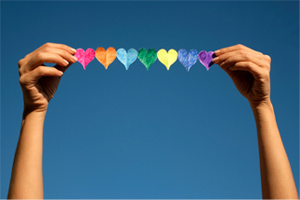 Help for Health is a non-profit organization committed to serving Fremont County. Every service we provide and program we offer is designed to help and support individuals in our community during a difficult time. The following programs are available through Help for Health.
HELP FOR HEALTH HOSPICE:

In 2008 Help for Health opened a standalone hospice home, built through efforts from dedicated volunteers and community contributions over several years and then a county-wide 1% capitol tax. The hospice home is an eight bed facility that serves hospice patients 24/7. We also serve patients in their own homes. We are Medicaid and Medicare certified and accept most private insurances. No one is denied services due to inability to pay.

THE HEALTH VAN:

In 1994 Help for Health Van was started when the need became apparent for transportation from Fremont County to Casper for cancer patients needing radiation treatment. In 2014 Rocky Mountain Oncology opened their radiation program in Lander, now residents throughout Fremont County are being transported by the health van. We currently are on our fifth van, driven by volunteer drivers that transport these individuals 5 days a week.

TOUGH ENOUGH TO HELP CANCER FUND:

In 2011 Help for Health was asked to direct this fund, available to persons currently receiving cancer treatment. Individuals with a cancer diagnosis are eligible for $1,000.00 per year to pay bills such as house payments, utilities, car repairs, groceries, etc. This program is completely maintained and funded by donations.

TRANSITIONS:

In 2012 we started our Transitions program for individuals who have a one year or less prognosis and don't qualify for hospice services yet. These individuals receive help with grocery shopping, walking their dog, light housekeeping, light cooking, companionship, and respite for caregivers, etc. It is a program completely run by our volunteers and offered at no charge.