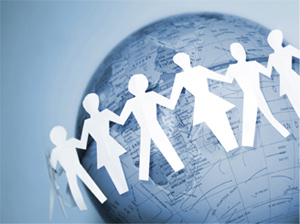 PATIENT'S RIGHTS
At Help for Health Hospice, we believe patients have the right to dignity and respect, decision making, privacy, financial information, and quality of care.
Considerate and respectful care.
Obtain current information concerning your diagnosis, treatment, and prognosis in terms that you can understand.
Receive information necessary to give informed consent to hospice treatment, with a full understanding that hospice care is not curative in purpose, but is designed to alleviate pain and discomfort and to relieve symptoms.
Receive care provided under the direction of your personal physician and/or hospice medical director by staff and volunteers who are qualified.
Have your values, preferences and way of life respected and incorporated into your plan of care. Help for Health Hospice shall not impose or dictate their values or belief system on you or your family.
Participate in development and revision of the plan of care and to have your caregivers involved in the planning and provision of care.
Remain as comfortable as possible.
Every consideration of privacy, security and confidentiality of information with regard to medical, personal and family matters.
Refuse treatment to the extent permitted by law and to be informed of the medical consequences of such refusal. The right to revoke consent for hospice care.
Voice grievances free from restraint, interference, coercion, discrimination or reprisal by or from hospice staff and administration.
Be served without regard to race, color, national origin, gender, handicap, age, disease or sexual preference.
Be involved in resolving conflicts about care of service.
Choose whether or not to participate in a prompt and orderly transfer to another level of care or organization.
Have your property respected.
Be informed of the length of services or changes in charges not covered by Medicare/Insurance.
That your reports of pain will be believed and responded to quickly.
Receive information about pain and pain relief measures.
Make information about pain and pain relief measures.
Have a concerned staff committed to pain prevention and management.
Make informed decisions about proposed and ongoing care and services.
Formulate advance directives as appropriate to the care and services.
Be notified of the potential benefits, risks and effects of the care of services provided, their likelihood of success and problems.
Sometimes Help for Health Hospice is no longer a good healthcare fit for patients and patients may come off of or change hospice services for the following:
DISCHARGE: We will discharge patients in situations in which we determine hospice is no longer able to serve them or if the Hospice team determines that life expectancy has lengthened. A patient may voluntarily choose to leave the hospice program at any time. When choosing to leave the program, the hospice staff will assist patients and their families with a plan for care after discharge.
REVOCATION: If at any time a patient wishes to revoke hospice and return to traditional care, they may do so by signing a revocation form. The remaining benefits days in the current election period will be forfeit if/when a revocation form is signed. Hospice can be resumed at a later date if a patient and/or doctor determines it to be necessary.
TRANSFER: If a patient is on hospice and is relocating to another area, a transfer to another hospice service can be arranged and the benefit days will continue in the current election period.
Please contact Help for Health at 307-856-1206 if you have concerns or complaints about services you are receiving. Please review Help for Health's Notice of Privacy Practices pamphlet to learn more about ways in which we protect your privacy.