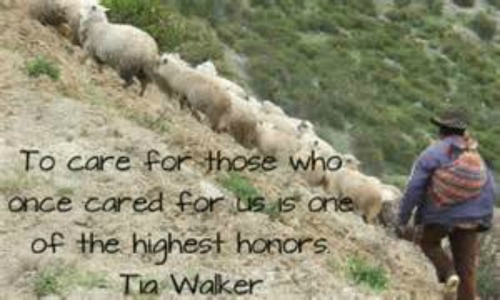 What is Hospice?
"Hospice" comes from the Latin word for hospitality, referring to the warmth and courtesy extended to special guests, such as travelers who had fallen sick or otherwise needed a place to stay. Guided by a philosophy of compassion and dignity, our hospice approach centers on a dedicated team of healthcare professionals and volunteers who provide ongoing support for both patient and family in familiar surroundings.
Help for Health Hospice is the county's only non-profit registered 501(c)(3), locally run hospice. We support Fremont County communities. We provide exceptional levels of expert, comprehensive and personalized care. Our hospice has programs to promote comfort and manage pain as well as programs to provide counseling and support families and friends. With our many community oriented programs, it is unlikely that you will be able to find an organization more committed to supporting the Fremont County community.
Hospice is a special kind of care designed to provide treatment and support for individuals with terminal illnesses, their loved ones and families. Hospice seeks to ease pain and symptoms so that their remaining time may be spent with dignity. The typical hospice patient has a life expectancy of six months or less if the illness takes its expected course. Care may be provided in the patient's own home, the Help for Health Hospice Home, or in a local long term care facility.
Hospice neither hastens nor postpones a person's death. Pain management and relief of symptoms such as pain, shortness of breath, diarrhea, constipation and nausea are primary goals. Emotional and spiritual pain is considered as significant as physical pain. Addressing all of these challenges is the goal of hospice care.
Along with providing help with personal care needs, hospice care focuses on:
Educating and supporting patients and their family members on care, disease progression, and treatment.
Allowing nature to take its course.
Placing a priority on managing pain, easing suffering and promoting maximum comfort.
Supporting choices in advanced illness