What are Help for Health's Volunteer Opportunities?
Companionship/Respite/Administrative Support / Fundraising and/or Community Outreach/ Bereavement
COMPANIONSHIP/RESPITE - Provide emotional, practical and spiritual support to hospice patients, their caregivers and family. May provide companionship to patients with life limiting illnesses, and/or their caregiver. May provide relief visits so that the caregiver is able to leave for a short period of time. May visit patients in their home or our hospice home. May run errands for the family and/or assist with their light housekeeping and cooking. May hold a patient's hand, read to the patient, play cards etc or assist patient with writing letters.
ADMINISTRATIVE SUPPORT-Provide office support to hospice employees. May assist with filing, copying, date entry, answering telephones, record maintenance, mailings, start of care packets and other general office duties.
FUNDRAISING/COMMUNITY OUTREACH- Assist in the planning of various hospice fundraising activities. Provide assistance with the promotion of community awareness for the Help for Health organization, by attending local fairs and informational events in the community. Prepare food for events and/or donate items.
BEREAVEMENT SUPPORT- Offers follow-up information, companionship and grief support to the bereaved families under the guidance of both the Social Services and the Volunteer Coordinator.
Contact Volunteer Coordinator Rilie Wallace 307-856-1206
Volunteer Opportunities Available
Fundraisers

Special Events Community Outreach

Companionship for Patients

Provide Support

Cooking "home cooked meal"

Reading

Playing Cards or board games

Shopping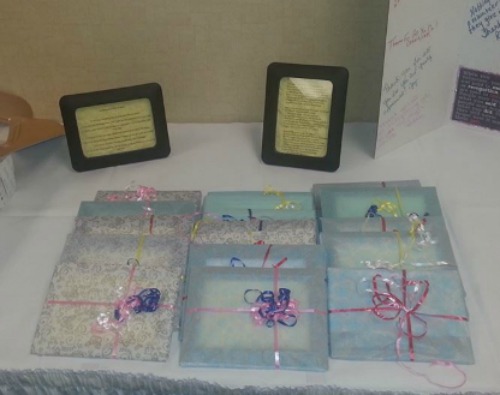 Thank You gifts received by the Volunteers at the 2015 Volunteer Appreciation Dinner.